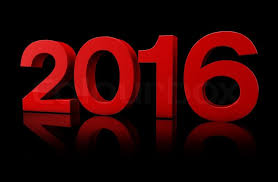 As 2016 comes to a close, I thought I would recap where I placed new capital during the year. I made 18 Real estate crowdfunding/syndicate investments. We are late in the cycle and I continue to invest defensively.
Breakdown by investment type:
Mobile Home Parks 49%
Self-Storage Facilities 15%
Real Estate Debt 9%
Medical Hospital 6%
Office 5%
TIC Vulture Funds 5%
Hospitality 4%
Multi-Family 3%
Industrial 3%
The following is the breakdown of where I invested. You will note I had very few investments with the 506b platforms (Realty Mogul, RealtyShares. iFunding & Fundrise). In fact, my last investment with a 506 b platform was in April of 2016. I use to justify the added 1-2% fees charged by 506b's because of the curation and better due diligence and communication. I no longer believe that deliver on these promises. Ask an investor in the Palm Springs Hard Rock Hotel how they like the 506b curation. The key is finding exceptional and experienced sponsors. As I come to trust sponsors, I am making fewer investments, but investing more on each deal.
Direct with Sponsors 7
CrowdStreet 4
Real Crowd 3
Peer Realty 1
Alpha Flow 1
The average projected IRR of the 18 investments was 22%. Here are my 2016 investments:
Mobile home Park in Dallas, Texas direct with a sponsor. Projected IRR 25%
Mobil home Park in Rapid City, South Dakota direct with a sponsor. Projected IRR 25%
4 Self storage facilities in Alabama direct with a sponsor. Projected IRR 28%
MHC America Mobile Home Park Fund direct with a sponsor. Projected IRR 20%
Westerville, Ohio Business Park direct with a sponsor. Projected IRR 20%
Realty Shares Smartland Debt Fund. Projected IRR 13%
Real Crowd's Stratford Extended Stay Motel. Projected IRR 33%
Peer Realty's Chicagoland office building. Projected IRR 30%
Realty Shares Philadelphia Debt Fund. Projected IRR 15%
Colonial Mortgage Fund II direct with Sponsor. Projected IRR 12%
Louisiana Micro Hospital direct with Sponsor. Projected IRR 20%
Real Crowd's O'Donnell Industrial fund. Projected IRR 15%
MLG Fund II direct with Sponso.r Projected IRR 15%
Real Crowd's San Dimas Mult-Family. Projected IRR 27%
CrowdStreet's Virtua Fund II (TIC Vulture Fund). Projected IRR 30%
CrowdStreet's Addison Center (TIC Vulture Investment). Projected IRR 35%
CrowdStreet's Fort Worth Muti-Family. Projected IRR 21%
AlphaFund's Diversification Fund III. Projected IRR 9%