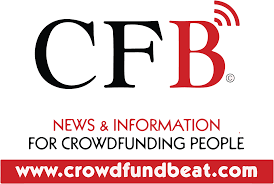 CrowdfundBeat was kind enough to invite CrowdDD.com founder Mark Robertson to it's Crowdfunding USA Forum Conference last month at the National Press Club. It was a very exciting conference and we were able to join a panel discussion about the issues facing the real estate crowdfunding industry. The biggest buzz at the conference was the effect on the crowdfunding industry from new Security Exchange Commission (SEC) RegA+ rules.
They are a game changer for raising capital and Crowdfunding USA had a panel devoted to this topic. The moderator was Jonathan Frutkin who is an attorney from Phoenix, Arizona active in the crowdfunding space since 2012. The esteemed guests included Samuel Guzik, Mark Roderick, Stevens Sadler, and Craig Denlinger.
Sam Guzik is a well-known securities attorney from Los Angeles. Mark Roderick is a securities attorney from the firm of Flaster Greenberg in New Jersey. Stevens Sadler is from Allegiancy in Richmond, Virginia. Craig Denlinger is a CPA who used to work for Deloitte, who has now opened his own firm to specialize in providing accounting and auditing services that are necessary for companies wishing to file a registration for a Regulation A+ offering.
Here is what the panel members had to say:
Sam Guzik - Regulation A+ requires filing a registration statement for the securities with the SEC. The offering will receive SEC review and comments, which need answering before approval. The benefit is when the offering completes the SEC process; the company can sell free-trading securities. There are no 144 restrictions on the sale of shares. A company bypasses all of the previous holding period for shares under 144 restrictions and the restriction only to take investments from accredited investors, Under Regulation A+, a company starts raising money as an initial public offering (IPO) immediately. The shares trade publicly without any restrictions as long as a secondary market exists or can be created. The ability to buy and sell shares provides liquidity. Both accredited and non-accredited investors can participate. Once the SEC approves the offering, companies are free to advertise their investment offering any way they want. Regulation A+ only requires a federal review and does not require state review in any state that the securities are sold. This makes the filing of a Regulation A+ offering less expensive.
Mark Roderick - He points out to achieve the pre-emption from filing the offering with the states, the Regulation A+ offering must be a Tier 2 A+ offering under the new law, which goes into place June 19, 2015. Tier 1 is the old regulation A with increased capital raising limits from $5 million to $20 million. Tier 2 is the new Regulations A+ that is the paradigm shift, which has a higher limit of raising $50 million per 12 months. Audited financial statements are required. Non-accredited investors can only invest 10% of annual income or net worth, whichever is higher.
Stevens Sadler - Steve manages real estate portfolios and did a $5 million Regulation "A" offering for accredited investors last year. He now plans to do a $30 to $50 million regulation "A+" filing during June 2015, with SEC approval expected in Fall 2015. He is most excited about the preemption of state approval, which in the past has been problematic.
Craig Denlinger - Craig provides audit services, even for raw start-ups. Investors want this as well, because it provides credibility.
Summary
Regulation A+ has challenges in getting SEC approval, but has advantages in that a Regulation A+ creates a public offering of stocks that are tradable and can be advertised to seek investment from anyone. Investors want to have information so the best Regulation A+ offerings are the ones that give investors audited information to increase investor confidence. You can discover, rate, and review crowdfunding investments at CrowdDD.com.