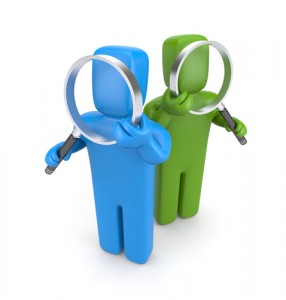 During the past 14 months, I have made over 50 debt or equity crowdfunding investments. I quickly realized that due diligence is difficult, but not impossible. There are 4 basic steps needed to evaluate a real estate debt crowdfunding deal (shared below). I felt that once that's done, it is also helpful to learn what other investors think about the deal.
Looking over 500+ online investment opportunities, I've learned a great deal about due diligence and the pitfalls to avoid while investing. The biggest benefit is access to deal flow and the ability to diversify geographically and across asset classes. In my mind the asset class that offers the highest risk adjusted return is debt investing via crowdfunding platforms.
Here is my 4 step due diligence process as an online lender (online hard money lender):
Research crowdfunding platforms. You need to first get comfortable with the platform. Do they have the experience and capital to be long term players? Do they have the investor's interest as their number one priority? How much due diligence do they perform on the investor's behalf? Does the platform have a contingency plan for distributions and K1's if they go out of business?
Research the Fess. Fees vary wildly from platform to platform. I stay away from high fee deals and platforms. You have to weigh the tradeoff of services provided versus the fees charged. How much due diligence is the platform providing? In general the higher the fee, the more due diligence the platform performs.
Research the borrower. How many deals have they done? What is their track record? What is their credit rating?
Research the Investment. If and only if you are satisfied with the first 3 steps, dig into the investment details. Study the appraisal and comps. Do they ring true? What is the loan to after repair value percentage? I do not invest if it's over 70%. I like deals in the 50's. Are you in first or second position? I like the safety of first position and only invest if I am first in line if the deal goes south. Google the location and do street views of the neighborhood. Research the city and confirm it's actually growing and has real estate appreciation.
Once you are satisfied, I will invest less than 10% of my personal "loan pool" into any one deal. I then stager my loans to only 1 or 2 a month. By doing so, I have some loans coming do about every month which reduces my risk to an economic downturn. I also diversify by never loaning more than twice to the same developer or in the same city.
Doing the above takes time and energy. I typical share due diligence with a handful of fellow investors via email and we have saved each other from making bad investment decisions. We have uncovered information that once shared with the crowdfunding platform resulted in the investment being removed and refunds issued. If 3 investors had the power to remove potential bad investments, what could thousands of investors do if they worked together?
With that in mind I developed CrowdDD.com, the "Yelp" of equity and debt crowdfunding. Crowd Due Diligence was born with our motto "Let the wisdom of the crowd guide your next investment".