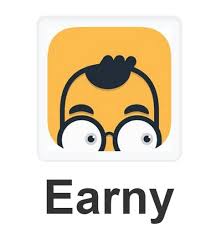 While the majority of this blog is about investing in real estate and other passive investments, I wanted to share a new passive "income" stream I just discovered. Over the last 2 months, 6 checks have appeared in my mailbox form $42 to $190. I suspect I will get between $2,000 and $3,000 every year.
There is a catch, You or your spouse has to be an online shopper. That's not a problem in my household. A lot of Chase and Citi credit cards offer a free service that will refund the difference on most purchases if the price drops within 90 days of purchase. The problem is you have to remember you have this benefit (who does?), track prices (uhgg) and then fill out paperwork (more uhgg's) . I've had this Credit care benefit for 10+ years and never once used it. Too big a pain in the behind.
I've invested in startups on Angel.co and a few months back I saw a new startup named Earny listed. You download their app, enter your email address and your credit card that has the price protection guarantee. That's the only thing you have to do. They track your purchases, track prices, and then fill out the paperwork if a price drops. Your job is to check your mailbox for checks from your credit card company.
I downloaded the app and pretty much forgot about it until the checks appeared. So why do they do this and how do they make money? The answer is 25%. They take as a fee 25% of any money they make for you. Seems fair to me, they only get paid when you get a check. I would never bother to track and fill out paperwork on all the stuff that shows up at my house, so I don't see a downside.
I use Chase's Sapphire Reserve credit card, it has the price protection benefit. When I signed up 5 months ago, you got a $1500 sign up bonus for any travel if you spent $4000 in the first 90 days. I did and got a free roundtrip ticket to Scotland for this summer. I think the bonus is only $750 now, but I would watch it and see if they bump it back to $1,500.
The Earny app will list all the Credit cards that have the price protection feature. Take 5 minutes and see for yourself what Earny can do. I would also recommend that you install the Camelizer Chrome extension to your browser. It adds a small icon to Chrome and when you shop at Amazon, it will shows a graph of the item's price over the past 12 months. It will give you an idea of what Earny will make on that item.
Update - the Earny iphone app seems to have a glitch, its much easier to register from a PC or a mac. The iphone app rejects all credit card numbers it seems.