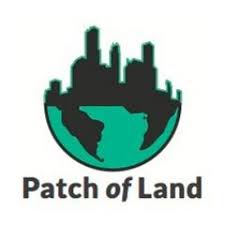 This is the fifth in a series of blog post about returns and tax implications from my crowdfunding investments from 2014. The four post was about my investments from Realty Shares, ifunding, Realty Mogul, and Real Crowd. Today's post is about my twelve investments with Patch of Land. All of patch of Land's projects have meet expectations. I earned 12% on my POL investments.
Patch of Land's investments are all debt investments and pay monthly interest of 11% to 13%. They lend to developers on fix and flip on single family homes. My first investment was in March of 2014 and it was paid back in May of 2015. Instead of boring you with all the details, I will just summaries how they have performed. Every investment has paid its monthly interest on time and every loan is current.
Every loan in my portfolio had a loan to after repair value of 60% or less and Patch of Land is in first position. 3 loans paid 11%, 7 loans paid 12%, and 3 loans paid 13%. I tend to invest in a new loan one every month or two months. It similar to a cd ladder which reduces the risk. In any giving month a loan should be coming due. 5 of the 12 investments have been repaid. 2 of the investments went a month or so over the 12 month listed loan period and the sponsor had to pay an additional 1% penalty.
The loans were spread out over 4 states. 2 in NC, 5 in NJ, 3 in NY and 2 in IL. The biggest lesson I learned is to find the sweet spot when lending on single family homes. I stay away from million dollars houses and the low end of the market as well. The market can turn very quickly on the high end of the market. Invest in growing markets and stay away from "ghetto" homes.
There is no depreciation or tax advantages with POL investments. You will receive one 1099 INT statement from Patch of Land.
You can discover, rate, and review patch of Land investments at CrowdDD.com.