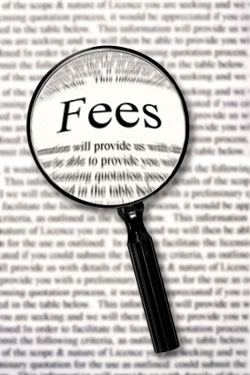 I learned a valuable lesson this week. Don't assume all fees are created equal and read the fee section of a PPM very, very carefully.
Let me preface this blog post by saying Real Crowd is one of my favorite platforms and my investments there have outperformed investments on every other platform. In addition, when I brought to their attention some disclosure shortcomings, they corrected it across the entire platform within 48 hours.
I made about 80 real estate crowdfunding/syndicate investments over the past three years and I have looked over 500+ deals during that time. Every sponsor structures their deals differently, but most charge a small acquisition fee (1% or so), a disposition fee (1% or so) and an asset management fee (0%-2%). Most have a preferred return to investors and a promote. The average deal is 8% preferred and a 70/30 split. I've seen a preferred return in the range of 6%-12% and the promote range from 10% to 50%. As far as I recall every "asset management fee" was based on equity raised or yearly revenue. If a deal raised $1 million and took on $3 million in debt on a $4 million project, a 1% asset management fee was $10,000 a year (1% of $1 million). A fair fee to keep track of accounting and distributions etc. It would represent 1% of my investment each year.
Here are some of my recent Real Crowd investment and their terms:
Westmount at Summer Cove Asset Management Fee - 1.5% Annual, 10% preferred 75/25 split to 17% IRR, then 50/50 split
O'Donnell Fund V Asset Management Fee - 1% Annual, 10% preferred 80/20 split
Stratford Suites Asset Management Fee - 1% Annual, 10% preferred 70/30 split
South Landing Asset Management Fee - 0% Annual, 12% preferred 90/10 Split
Here is an example of how Real Crowd listed asset management fees (before 8/25/2016) on their investment pages:
| | | |
| --- | --- | --- |
| Asset Management | 1.50 % | Annual |
If you were making your investment decisions solely based on fees, South Landing and O'Donnell Fund would be no brainers. However, it turns out asset management fee can be based on at least one of 3 things: equity raised, yearly revenue, or total assets. Looking under fees on Real Crowd's investment pages, you would have no idea what is based on. Westmount raised $6.5 million, its total assets are $25 million, and Yearly revenue is $3.3 million. Therefore, their yearly management fee would be either: $49.5k (revenue), $97.5K (equity), or $375k (assets). The asset management fee based on revenue is 7.5 times larger than the fee based on total assets.
It turns out Westmount and Stratford asset management fee was based on the properties revenue and the O'Donnell's fee was based on total assets. I never knew sponsors charged an asset management fee based on total assets. In my experience the worst case scenario on a 1 % asset management fee was 1% of my investment (less than 1% if the fee was based on revenue). However, with LTV of 75% total assets could be 4 times that of equity. Instead of a 1% yearly fee, it would be 4% each year.
It turns out O'Donnell has always structured his deals this way and his PPM clearly stated the fees. They take a smaller cut of the backend than the typical deal to compensate for this higher upfront annual fee. However, Real Crowd's investment pages list all asset management fees the same. Just the percentage and that it was annual. The typical investor probably has no idea that the fee could vary so wildly. It's the duty and obligation of the platforms to clearly disclose these difference.
After pointing out this issue to Real Crowd, they were quick to address it. Now the investment page clearly states how the fee is calculated. Here is a current example:
| | | |
| --- | --- | --- |
| Asset Management | 1.00 % of gross purchase price of all owned assets | Annual |
I still wonder if a new investor would know that the described above fee could be 7 times higher than an asset management fee that is 1% fee of gross revenue. Hmmm. There may still be more work to be done on disclosure.
The O'Donnell fund has a fantastic track record and what appeared to be a no brainer fee structure. I am still happy with my investment decision, but wish I had known the actual fee structure before making my decision. I would have known, if I had carefully read the PPM and that is an investor's responsibility. I hope all the real estate platforms will strive to clearly state all the investment fees and highlight any fees that are abnormal or unusual. In the future I will look over the fee section of each investments PPM with a fine tooth comb. Lesson Learned!