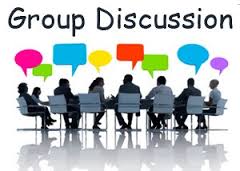 My last Blog post discussed my ratings based on the private email group. Here is an example of our discussions. While we are private, I wanted to share a discussion the group had about a potential investment. This will give you an idea of the power and knowledge of a crowd when it comes to evaluating a deal.
Investor A:
Hello,
I saw this company advertise on the web for investing 1st Lien CA trust Deed with return of 10-12%, sounds better than crowd funding, but not sure if it is trust worthy, has anyone dealt with it?
Thanks,
Following is the deal I see today:
AMERICAN PRIVATE MONEY GROUP

a FMC Lending Company (888)99LEND9
Investor B
I have never head of these guys. If you are going to invest with individual hard money lenders like this make sure you talk to them in depth about how long they have been in business, who does their underwriting, who does their appraisals, what attorney did they have prepared their loan docs, etc... Sit down in person with them if you are close by. You want to take a very close look at the asset you are lending on too. Look very closely at the comps. Look at the condition of the property. Look closely at the location (busy street, train tracks, bad neighborhood, etc...). I rarely invest in 1st mortgages in cities that I don't know well. If a borrower defaults and you have to take the loan to foreclosure, the ONLY thing you have protecting your capital is the equity cushion. So the number one thing in making a hard money loan is nailing the appraisal value. If you get the appraisal wrong up front and you have to foreclose, this is where you can lose principle. I take a close look at the borrower too...credit score, cash in the bank, levels of debt, etc...
I think most people who invest in debt though crowdfunding do not do all this homework that I do. They just hope and trust that the portal did the homework. But the way I personally prefer to do it is I invest in local area mortgages and do a lot of due diligence on the asset and borrower. I guess I'm just paranoid about losing money:) Once I trust a hard money lender who is sourcing loans for me and have funded a lot of loans for them, I tend to do slightly less due diligence.
The other big thing of course is skin in the game. The more of their own cash the borrower has into it, the more they will fight to work it out and not go BK or default. It looks like this particular loan is a refi. Be careful of lending on "cash out" refi's where the borrower is pulling out all their original cash they had into it and no longer has skin in the game other than appreciation equity. It's much easier for the borrower to just walk away in the bad times if they have pulled all their cash back out of the property.
Investor C
I came across this company about 2 years ago. All their loans seemed attractive: rates 10-12%, all California properties, non-owner occupied, etc. So I called the number provided, and got xxxxx on the line. He's a great talker, salesman like. Anyways, when I decided to participate in some of the loans, he asked me to fill out a sheet of paper, fax or email that to him. With that, I thought have booked my slot, but the dubious thing is that in all those instances (and it must have been 10 or so), I never heard back from him. I then called again, and asked him what's the deal, and he was saying something about the loans got sold quickly. I had my doubts about that because I thought in several cases that I responded in less than 10 mins after receiving his email. He then sent me a deal that he said is off-line, only for me, just to get the relationship started, very special, blalblabla. I looked at it and felt like throwing up. To make it short: after about 3 months of trying, I ended up feeling very uncomfortable about the guy and his company, so I asked him to take me off his email list, and when that didn't happen, I just used the spam filter to send it all to then junk folder.
I'd be interested to see if anyone has done business with them, and came away with a better experience.
Investor D
fyi -he did the same thing to me on 3 loans last year,
tied my $$$ up for 60 days ish, never used them, sold the loans off to other more "Pet" investors.
Investor E
they are one of the worst at tieing up numerous investors on the same deal,
funding it with the pet investors,then never getting back to the rest of us.
So they have all the investors set funds aside for the deal and then never use
our funds, hence zero yield to us for 60 days ish.
I called them for updates on a couple of the deals that I committed to and they kept
saying that they are working on " a title issue", then they fund it with someone else
and never get back to me.
One of my best friends is also a passive TD investor in CA, we share resource
and he had the exact same thing happen to him a couple of times too.
I finally gave up...