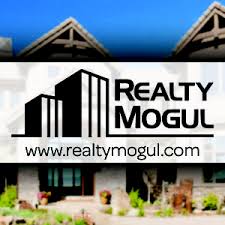 Jilliene Helm, founder of Realty Mogul was gracious enough to answer a few investor questions.
Thanks Jillian!
1. Do you use 506b or 506C regulations and why that one over the other?
We utilize 506b for the majority of our raises. We have also used 506c. The primary benefit of using this exemption allows us to market the security publicly – this is also known as "general solicitation" – but it also comes with additional compliance measures.
2. What fees do you charge the investors and sponsors?
We charge sponsors a commission on raise funds through our broker-dealer partner, and we have a tiered fee scheduled based on the amount of capital we raise. We also charge our investors a 1-2% investor reporting and technology fee, which is based on invested capital.
What is your due diligence process for investments that are listed on your portal?
For equity investments, we and our broker-dealer partner review every transaction in-house. We go to great lengths to fully understand the variables of each transaction including the structure, the market statistics, the property, the quality of the property and the track record, reputation and quality of the real estate investment company we are working with. This process includes background, criminal and credit checks to mitigate the risk of fraud. While Realty Mogul cannot provide an assurance to investors that investment objectives of any given investment will be reached, only a small percentage (we estimate less than 5%) of investments we review will be included in the Realty Mogul marketplace.
How much VC capital have your raised to date?
Over $10 million, including a recent $9 million Series A led by Canaan Partners.
What safeguards are in place for your investor's money if your platform is forced to shut down?
In the event of a corporate bankruptcy, there would be uncertainty and ultimately it's up to the courts to decide, but from day one we have worked to make sure we have a contingency plan in place. For all of our investments, we have charged a fee from the first transaction we ever did in the event we have to put a replacement servicer in place.
For our debt investments, we have identified a third-party servicing firm as a preferred vendor we would look to work with to transition any loan servicing.
For our equity investments, we would look to a national bank with a real estate trust specialty to take over management of our LLCs. Another option is a third party fund servicer – their bread and butter business is fund servicing and as long as there are fees embedded to pay them (which we require), we see them as another good option. This again is not a guarantee, but we've had active discussions with both banks and alternative managers around sub-servicing in the event of a bankruptcy and have identified specific individuals that would be contacted (we update this list and our contingency plan on an annual basis).
On a related note, we are currently well capitalized as a business having raised a $9 million round of capital for the company.
6. Is your platform associated with a registered broker? (why or why not)
Yes, we believe strongly in regulation and compliance as we feel that it benefits investors and sponsors. Realty Mogul offers equity securities through WealthForge, LLC, a registered broker/dealer and member FINRA/SIPC.
How do you verify if an investor is accredited?
We employ a strict cooling off period during which we get to know our clients. For Reg D 506(b) transactions, we use a four step accreditation process and for Reg D 506(c), we take reasonable steps above and beyond our traditional four-step process to validate the investor. That may include a letter from a CPA or attorney, or validation of net worth or tax documentation.
What is the investment minimum for your platform?
$10,000
How often are updates on investments?
Monthly or quarterly depending on the investment.