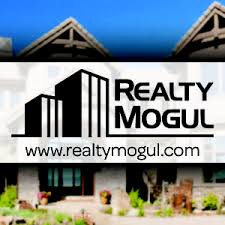 It's time for another update on some of my real estate crowdfunding investments. It's been almost 2 years since my first investment in real estate using on online crowdfunding platform. I am up to 85 crowdfunding investments to date. 58 in real estate, 16 in angel investments, and 11 small business crowdfunded debt deals. 17 have been paid back in full and I've only lost money on one investment, my very first angel investment in Lovely, an apartment app. I recovered 60% of my investment, but learned a valuable lesson. Never invest in common stock in a startup. Preferred equity is the only way to invest.
Today's focus will be on Realty Mogul. My first 4 investments were made in 2014. 2 self-storage deals, a retail center, and on Mobil home park fund. Three out of four have been winners out of the gate. One of the self-storage deals has underperformed projections, but Realty Mogul's hand's own approach has resulted in a positive outcome.
Here are my four 2014 investments:
1. My investment in Mobil Fund IV has paid its preferred return in full and on time every quarter. The sponsor gives a detail update each quarter and every indication is the fund is on track for an IRR north of 20%. They made over 100% ROI on a park sale in less than 2 years:
2. I invested into the Westpark plaza retail center in Jan of 2014. The original plan was a 4 to 5 year hold and a 17% IRR. They were able to refinance the property in less than a year and return 100% of my invested capital. I still maintaining my equity ownership percentage, but have no cash at risk. Last quarter the distribution was about a 5% return on my original investment. It would be nice if every investment performed like this.
3. My FL self-storage investment NOI is higher than projected for the year and they are current with their preferred return of 8%. They paid out 8.3% last quarter. They seem to be on track to hit their projected 22% IRR goals.
4. My Mini Storage investment from May of 2014 had been a bit problematic. They have not hit their NOI goals and have made no preferred returns distributions to date. However, Realty Mogul has been very active and has the power to remove the management team if they do not meet certain goals. They seem to be on track over the past 6 months. Realty mogul did put pressure on American Mini to sell the property if they could. The market is still very hot and the property is indeed under contract at a price that will result in a 19% return. While the cash flow has disappointing, it is good indeed to earn a 19% return on an under performing investment. A lot of credit goes to realty Moguls management team for staying on top of this investment.
I made 3 additional investments with Realty Mogul in 2015. It's a bit too early to rate these investments, but all seems to be going according to plan.
For the month of November, Realty Mogul is giving new accredited investor a $150 Amazon gift card when they successfully complete the investor registration process at RealtyMogul.com. I would recommend investing with Realty Mogul. They have a very strong investment committee and present only the best opportunities.