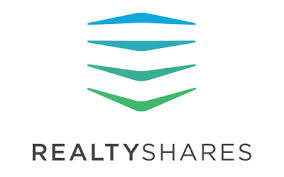 I thought I would give a quick update on my Realty Shares crowdfunding investments. I invested 13 times with Realty Shares during the past 2 years. I currently have 10 active investments and three have retuned my principle.
3 completed Investments
One investment was a fix and flip from Aug of 2014 (Pullman) was repaid in February of 2015 and made a 15% IRR. A Twi-west fix and flip from Aug of 2014 had it principle returned in Aug of 2015 with 9% interest. The property (Van Ness) has not sold and if it hits certain metrics, another 9% will be paid. The third closed investment was another Twi-west fix and flip (Normandie). The principle was returned, but the developer lost money and no interest was earned.
1 Almost Complete
Another early investment should go full cycle in the next week or so. The AZ Chase office investment was bought in May of 2014. The developer split off the bank parcel and sold it this summer and sold the remaining office building this week. The final accounting is not finished, but investors should see a return higher than projected.
The other 9 Projects are:
Safeway center in AZ – Investment from March of 2014 is doing slightly worse than projected, cash on cash returns are about 655 of projections. Sponsor feels they are on track to meet expectations
Single Family Fix & Flip II - This investment from July of 2014 is wrapping up and has already returned about 30% of the principle with 9% interest. It's on track to be complexly paid back within 2 years and it appears they will beat the projected IRR of 20-25%. Margins and sales have beat expectations
Manhattan Place was a retail investment from October 2015. This 5+ year hold seems to be on track.
Anderson Ferry is a medical complex from October of 2014. Occupancy is at 96% and they also seem to be on track with projections.
84 South Union is a fix and flip from Nov of 2014. They have paid the promised 9% interest each month. They seem to have a few delays, but no red flags yet. We should make another 8% at close.
Ichabod Lane is s fix and flip investment from February of 2015. They are current on the 11% interest. They too have had delays, but seem confident that they will still hit projections and we should earn another 8% at close.
Summerlin Las Vegas is a retail investment form April of 2015. It's still early, but all updates have been positive and they are current on the 8% preferred return. Occupancy is up to 96% from 92% at close.
Broome Fix and Flip – This fix and flip fund from May of 2015 is current on their 14% interest payment. The updates have all been positive
New England High yield II – This investment form December of 2015 is too new to provide any feedback.
Overall, I am pleased with my Realty Share's investments. I am staying away from high end fix and flips. They have been taking longer than expected to sale and they will be the first to get hit in a recession. I think the sweet spot for fix and flip investments are $100k to $300k and an ARV of 65% or less.
Realty Shares is still actively looking for new investors and will give new investors $150 if they register with this URL and link their bank to their Realty Shares account.