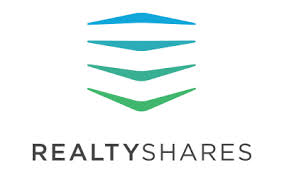 I took a break from the CrowdDD blog over the past six months while I navigated my way through a very complicated 1031 transaction. I wanted to update our readers on the performance of my real estate crowdfunding investments for the first 6 months of 2016. I will highlight the results from: my direct investments, Real Crowd, Realty Shares, Realty Mogul and Patch of Land. I also have two investments or less with iFunding, Fundrise, and Peer Realty. I will report on those investments in a single blog post. Over the last 3 years I made 77 real estate crowdfunding investments and 25 have been fully repaid. I lost money on none of my investments and broke even on one.
I also want to point out over the past 12 months, the vast majority of my investments have been either though Real Crowd or direct with sponsors via direct relationship or though Jeremy Roll (he has an email investment group and you invest directly with the sponsor). I have pulled back from investing with platforms that pool investor money and invest via an LLC. By investing direct with the sponsor, I remove the platform risk, and the added fees platforms charge for administration. In addition, it seems a lot of second tier sponsors show up on these platforms and the majority of my underperforming investments have been on platforms that pool money and invest via an LLC.
I currently have ten investments with one such pooling platform, Realty Shares and will report on those results below. Over the last 18 months I made only 4 new investments via RS. They are all Fix and Flip funds. My most successful investment on RS was my 2014 investment in Fix and Flip Fund II. This fund returned over a 20% IRR from July of 2014 until October of 2015. All 4 new funds are current and paying their promised interest rate. I invested in the Capital Fix Flip Fund I in April of 2015 and is current on it's projected 14% cash on cash distributions. It will mature 4/30/2017. I invested in the New England High Fund II in November of 2015. This is a 12 month hold that paying 8% currently with a 9% bonus at maturity. My third new fund is the Single Family Home Fund from March of 2016. This fund is paying 13% and matures in September of 2018 and uses no leverage. My final new investment was in April 2016 into the 36 month term Philadelphia Multifamily Fund I that pays 8% currently and has a 6.5% bonus at maturity. These four funds are meeting expectations.
My oldest investment (March 2014 and at the minimum) at Realty Shares is Safeway Retail Center in Phoenix. Its projected cash on cash was 9% on a 3 to 5 year hold. Over the past 30 months, distributions have totaled 7.5% or about 3% per year. I have little if any confidence in this group. I was in another investment with this group (Chase Condo) and communication was horrible. Realty Shares and I both reached out over 30 times to get answers to anomalies without a single call back or answered email. The last 5 times I called the voice mailbox was full. The last update on Safeway says: "The sponsor advised that the distribution was less than they would like but cash flow is not sufficient to send more. The sponsor is looking for operating cost savings and to increase collections to improve cash flow. However, the sponsor stated that they do not expect to be able to materially increase the distributions throughout 2016." This is my last investment with this sponsor. The last two distribution checks were for a 2% annualized return.
Retail in New Orleans was my next investment from October of 2014. The 3-4 year hold was projected to have a 11% cash on cash return and a 19% IRR. At last report occupancy was at 85%. The first seven distributions have average about 7% from the sponsor versus the projected cash flow of 10% year 1, 12% year 2 and 14% year 3. This investment is not meeting expectations, but does not seem to be in trouble.
Medical Center Plaza is a medical center investment from November of 2014. It was projecting a 12% cash on cash and an 19% IRR over a 5 year hold. This project is a 96% occupancy and paid out over 13% in 2015. So far in 2016 distributions have averaged 12.5%. This investment is beating expectations.
South Union Street is a Fix and Flip investment from November of 2014 . This hybrid model was projected to pay 9% current and an 8.3% bonus on its 5/12/2016 estimated close date. The investment is current on its 9% interest payments, but the property's sale fell through in July at a price that would have paid its estimated returns. Now the property is listed for $30,000 less than the underwritten exit price and the 8.3% bonus is in jeopardy and potentially some principle. Another RS investment not meeting expectations.
Ichabod Lane is a 12 month fix and flip investment from February 2015 in Orinda, Ca . This hybrid model was projected to pay 11% current and an 8% bonus at close. The sponsor made the 11% payments until April of 2016. They never got there plans approved by the city and decided to sale before the rehab even began. They supposedly had a buyer at $1.1 million ( the raise was $1 million form RS and they paid $935k for the property ) It has not closed because they are still waiting on approval of their plans. RS has offered to provide resources to get the plans approved. "The sponsor has not said if they will utilize these additional resources". There is a good chance I could lose money on this deal and it is NOT meeting expectations.
Las Vegas Retail is a retail investment in Las Vegas from March of 2015 . It had a 12% projected cash on cash and a 15% IRR on a 3-5 year hold. The lease up has gone well and at the 1st quarter update they planned on putting the property up for sale during the 2nd quarter of 2016. They have paid the 8% preferred return each quarter with an additional bonus at the end of 2015. This investment seems to be ahead of expectations.
In summary, It seems my four fund investments are doing well. I have 6 individual investments left at RS. Two are doing well and three are not meeting expectations and one appears to be in trouble. It is interesting to note that two of my closed investments (Twi-west flip deals) last year were also Hybrid model that paid a current interest and a bonus once the flip was sold. One deal broke even. The other did not pay the bonus and only earned its projected interest. I have two current hybrid deals and I don't expect them to earn proforma returns. I am not sure when I will invest on this platform again and will stay away from hybrid deals in general. Another note of interest, I am in RS fifth deal and 191st deal.