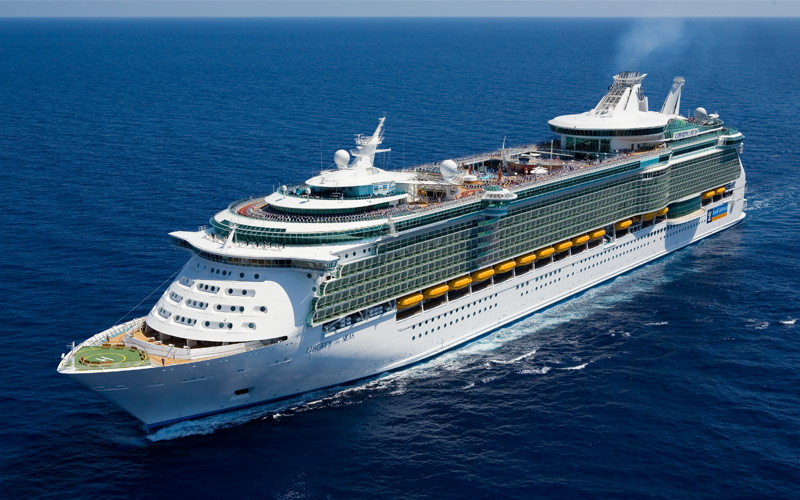 I've often wondered if the investor cruises advertised were truly educational or just 7 days versions of the free lunch Holiday Inn investor pitch feast. They give you a taste of their information and then up-sale you on thousands of dollars of information that is free on the internet. I am not a fan of the marketing or investor guru. If you truly have a "secret" why would you share it? I discovered a marketing "secret" ten years ago and was very successful. The last thing I considered was sharing it. In fact, I went out of my way to hide my success.
One of the 506 Investor Group members recently went on the Real Estate Guys Radio Investor Summit at Sea Cruise. I was curious to see what an unbiased passive investor experiences were. Was it a 7 day sponsor pitch show or a worthwhile educational experience? Its pretty clear from his write up below, that it was worthwhile.
-------------------------------------------------------------------
April 1st and 2nd were on land in Houston at a hotel were we got introduced to the faculty. Doug Duncan, chief economist at Fannie Mae, gave a great presentation on the current state of the housing market and stated that "We are late in the cycle…".On Sunday morning, we got a bus and headed for the port in Galveston.
The rest of the week was pretty much a blur to me. Sessions started at 8am in the morning and went non-stop until 5 or 6pm, with short breaks and lunch in between. After the sessions we'd get a 1-2hr break and then it was dinner time where seating was arranged and they spread the faculty out at different tables. The dinners were my favorite part of the cruise. I was seated at G. Edward Griffin's table twice and had some amazing conversations with him. Often times, conversations would continue well past dinner at the nearby coffee shop or bar until 11pm-12am (that's usually when I hit the sack, but many others stayed up later). Then all this repeated again at 8am the next day and went on for 6 days!
There were 3 port days where we got to visit Roatan (Honduras), Ambergris Caye (Belize), and Cozumel (Mexico). In Roatan, I didn't get a chance to explore much past the port so there isn't much to report there. In Belize, we got to see Mahogany Bay Village, a new Curio by Hilton property. Full disclosure, I'm an investor in this project so it was awesome to see its development and actually use the facilities. Beth Clifford also gave a presentation on real estate development and talked briefly about what it was like putting together a project of this scale. Another bonus was that the newly opened gourmet chocolate store on the property was offering tastings that day so we got stuffed with free chocolate. The food they catered at Mahogany Bay was also some of the best throughout the whole trip. Tacos, Sushi, and stuff off the grill.. mmm, delicious! Cozumel was fun as well. We attended a tequila tasting, visited a local Mayan chocolate company, and took a cooking class by the beach. It was an exhausting day, but we were back on the boat by dinner time for another night filled with lively conversations.
Saturday the 8th was filled with sessions and we arrived back in Galveston on the 9th to head home. Some key takeaways from the discussions on the cruise (including those with faculty) are that: 1) We're late in the economic cycle. 2) The stock market is highly overvalued. 3) Playing defensive, keeping positions in cash and gold, and remaining liquid seemed to be the consensus.
Overall, this was an amazing experience and I can't wait to go again. Just the relationships I've made alone was worth the price of admission. In fact, I've already signed up for next year's summit even before getting off the boat!