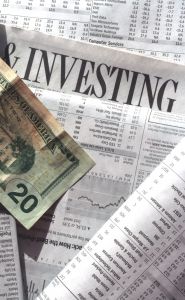 On March 25, 2015, the SEC approved the new rules for registration by any non-public American or Canadian company to raise up to US$50 million during a twelve-month period through Regulation A+ offerings made to the public. Under this new rule, companies may accept both accredited investors and NON-ACCREDITED INVESTORS, which means anybody.
The new rule becomes effective sixty days after publication in the Federal Register, which takes about two weeks to happen, so the estimated date of effectiveness of this new legislation is during the first weeks in June 2015.
This change in the SEC law in the United States is astonishing. This kind of a change happens only once in a lifetime. Companies will no longer be tormented by having to accept investments from only accredited investors and to verify accredited investors status for investment offerings under the new Regulation A+.
This accomplishes three things, which are:
Companies have no risk of securities violations from accepting investment from non-accredited investors. No longer need companies worry about the status of the investors themselves.
Accredited investors do not have to prove they are accredited to make an investment in a Regulation A+ offering. The reduces the annoying feelings and security risks of accredited investors having to provide very private and confidential personal financial information to either the company or to third-party verification services.
Non-accredited investors may invest. That includes everybody! This is the most significant change because prior to this new Regulation A+ type offering, investors who were not able to reach the status of making over $300,000 annually or have a minimum net worth of US$1 million in order to be "accredited," were barred from making any investment of these types.
How Did This Come About?
Prior to the initial SEC changes in Regulation A, companies were prohibited from general solicitation of the public and could only accept investment from parties or entities that they already knew. Changes in SEC law now allow the ability for companies to solicit publicly (for example, use advertising) investment in offerings under Regulation A. Allowing advertisement of investment offerings was the first big change to occur in the SEC law.
The Jumpstart Our Business Startups (JOBS) Act became law on April 5, 2012. This new law signed by President Obama, creates cost-effective ways for companies that are brand new and companies of all sizes to raise investment capital without being over-burdened by Federal regulations.
In response to the JOBS Act, the SEC first created Tier 1 in the Regulation A rules and now the new legislation creates Tier 2, which is designated as Regulation A+.
Driven by Crowdfunding Success
It is clear that the crowdfunding process on the Internet is a huge success. Crowdfunding has been successfully used to fund everything from feature films, television shows, new product launches, startups, real estate deals, technology development, and much more.
With crowdfunding, the process of raising capital that used to take many months at best and included high expenses, such as legal fees, can now be achieved sometimes in a matter of days depending on how popular the idea is with the public who invest.
Summary
This new law of Regulation A+, when it goes into effect sometime during June 2015, will create an explosion of investment opportunities where anyone may choose to invest.
One word of caution to those newbies who are investing in Regulation A+ type offerings for the first time, DO NOT INVEST ANY AMOUNT OF MONEY IN A REGULATION A+ OFFERING THAT YOU CAN NOT AFFORD TO LOSE COMPLETELY.
Under Regulation A+ offerings, the due diligence burden of investigating whether the offering is a good investment or not, falls completely on the investor. Just because something is presented attractively on the Internet will not guarantee it is true or that it is a good investment. Therefore, investigate thoroughly and use good judgment before making any investment. Accredited investors automatically do this, because they have had plenty of experience. New investors need to proceed with caution as they go through the learning process finding good investments.
Besides the need for investors of all kinds to use the correct amount of caution, the advantages are greater than the disadvantages. This new Regulation A+ is a fantastic development that will open up many extraordinary investment possibilities to everyone.