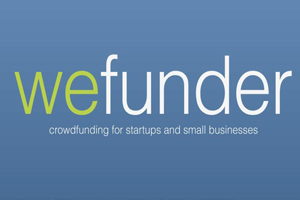 We asked WeFunder several investor related questions and Mike Norman was kind enough to provide us with his company's answers.
Do you use 506b or 506C regulations and why that one over the other?
We do both
What fees do you charge the investors and sponsors? (% ranges for up front and annual fees)
Generally a 10% carry plus a $25 -$75 fee per investment depending in the amount. Some investments have no fees no carry.
What is your due diligence process for investments that are listed on your portal?
We look for user and/or revenue traction, big markets, name brand investors and accelerators that have invested, aspirational startups solving big problems, and compelling experienced founders.
How much VC capital have your raised to date?
Over $2 million
What safeguards are in place for your investor's money if your platform is forced to shut down?
All investment flow through separate LLC's that exist independently of the platform so they are protected in the unlikely event that Wefunder shuts down.
Is your platform associated with a registered broker? (why or why not)
At the current time we operate as an exempt reporting advisor but that may change once the 4a6 rules are put into place. Operating as an exempt reporting advisor is less costly for us and as a result investors and companies.
How do you verify if an investor is accredited?
https://wefunder.com/accredited/verification
What is the investment minimum for your platform?
$100 platform wide but some investments have higher minimums
How often are updates on investments?
This depends on the company. Some update quarterly, others more or less.